Observian, an AWS Advanced Consulting Partner, announced today that it has achieved Amazon Web Services (AWS) Level 1 Managed Security Service Provider (MSSP) Competency status. This designation recognizes that Observian has successfully met AWS's requirements for a baseline of managed security services to protect and monitor essential AWS resources 24/7, known as Level 1 Managed Security Services. This new baseline standard of quality for managed security services was introduced by AWS to benefit cloud environments of any size and it spans six security domains: vulnerability management, cloud security best practices and compliance, threat detection and response, network security, host and endpoint security, and application security. The six domains contain multiple MSSP services, each with technical skillset and operational process requirements specific to AWS.
AWS launched the AWS Level 1 MSSP Competency to enable customers to easily acquire ongoing security monitoring and management, validated by AWS. AWS security experts annually validate the tools used and operational processes of each MSSP address specific cloud security challenges such as continuous event monitoring, triaging, AWS service configuration best practices, and 24/7 incident response. The AWS Level 1 MSSP Competency provides a faster and easier ex
perience for customers to select the right MSSP to help them achieve their goals for business risk and cloud strategy confidence. Achieving the AWS Level 1 MSSP Competency differentiates Observian as an MSSP and AWS Partner with essential 24/7 managed cloud security skillsets to earn the distinction of Level 1 MSSP.
"Observian is privileged to be an AWS Launch Partner and one of the first AWS Partners to achieve Level 1 MSSP Competency status," said Scott Plamondon, Co-Founder and VP of Architecture. "Our team has been providing expertise around cloud security and compliance since our inception, and this achievement validates that."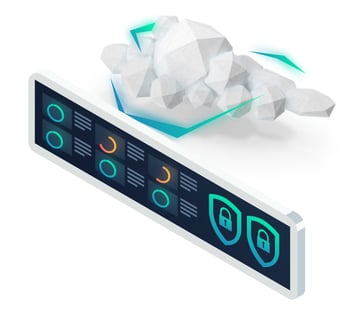 "There's a right way to secure the cloud, but the multiple facets are often intimidating for companies that are approaching it for the first time. The AWS MSSP Level 1 Competency sets a high bar for comprehensive security and response capabilities, and we're proud to be among the first to reach this standard," said Security Thought Leader - Brad Woodward - Head of Security Services at Observian.
"Observian's inclusion as an initial launch partner of the AWS Level 1 MSSP Competency, coupled with the completion of very stringent requirements, is a reflection of the trust AWS has in Observian's ability to ensure that a customer's essential AWS resources are built out properly, monitored vigilantly, and protected securely; delivered in a fully managed service," said Ryan Orsi, Worldwide Consulting Partner Practice Lead, Security/MSSP, AWS.
Observian is a cloud services and software delivery firm, providing both professional and managed services. While cloud security and compliance is paramount for all organizations, Observian also provides expertise in migrations, data analytics, and cost optimization which frequently require our application modernization services. Observian's Engineering team focuses on end to end development transformations including rearchitecture, containerization, continuous integration and continuous delivery (CI/CD), DevOps, and telemetry. Observian has closely partnered with best-in-breed third-party software providers across the security, cloud management, orchestration, automation, networking, and DevOps ecosystem, to consult and guide customers to leverage the right tool for the job.


Observian's Professional and Managed Services teams fuse years of cloud experience at some of the biggest names in tech to optimize and observe a customer's cloud environment. Observian is focused on enabling its customers to "Do Cloud Better". AWS is enabling scalable, flexible, and cost-effective solutions from startups to global enterprises. To support the seamless integration and deployment of these solutions, AWS established the AWS Competency Program to help customers identify AWS Partners with deep industry experience and expertise.





To learn more, contact Observian for a free discovery call.